With this pool season coming to an end, you'll want to protect your investment by properly winterizing your pool. Winterizing your pool before the temperature drops will greatly extend the life of your pool, and help you avoid unwanted and costly repairs caused by lack of maintenance.
Make sure the pool is clean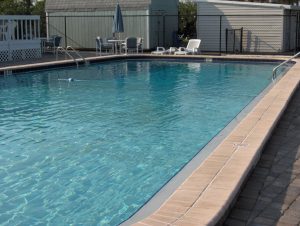 The first thing to do when winterizing your pool is to make sure all surfaces, and the water, are as clean as possible. The last thing you want to do after a long winter is open up your pool cover to some stinky green water. Make sure to remove all debris including bugs, leaves, sticks, stones and sand. Make sure to skim the water with a skimmer, or if you have a pool cleaner, run for a full or even two cycles.
If needed, scrub the tile line and remove any algae buildup before closing the pool down. It will be much easier to remove the buildup now instead of letting it sit all winter long, making the job twice as hard next season.
Remove any obstructions
Make sure to remove all ladders, railings and diving boards from your pool before proceeding to the next steps. This allows you to securely install the pool cover at the end of the winterization process. If there are obstructions that are not removable, you will need to alter your cover to accommodate these obstructions without deterring the cover from doing its job.
Make sure to balance your water chemicals
You will need to purchase a water test kit to complete this step of the winterizing process. These kits will test for alkaline levels, pH, calcium and chlorine levels. Having the proper level of each chemical will ensure there is no etching or staining done to your pool's surfaces during the off season.
You can find winter chemical kits that will add high levels of chlorine and algaecide to keep the water from growing bacteria over the winter months.
Make sure to remove any chlorine or bromine floaters. Leaving these devices in the pool can cause high concentrations of chemicals in certain areas, which causes harm to the pool surfaces.
Check out a full list of water test kits available here!
Protect your pool from freeze damage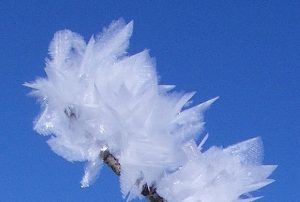 The number one culprit for pool damage in the winter months is freezing water. When water freezes, it expands and can cause all sorts of issues, both in and around your pool and filtration system. Even if you live in areas where the temperature does not typically drop below freezing, it is best practice to take these preventative measures. All it takes is one cold night to destroy your beautiful pool.
To prepare your pool for freezing water you will want to drain the water so it is just below the skimmer's opening.
DO NOT DRAIN THE ENTIRE POOL!
You need to keep some water in the pool so there is constant pressure on the ground below and around the pool. If you drain all the water there is no weight to hold it in place and it can cause the pool to pop right out of the ground.
Clear your pump and heater
Make sure to disconnect your pool's pump and heating systems and thoroughly drain all remaining water from both. Remove any extra hoses and drain plugs to ensure there is no standing water that could cause potential damage to your equipment. Make sure to store any hoses and hardware somewhere that is easy to access, and label the pieces so you know how to reassemble next spring.
Blow out your pipes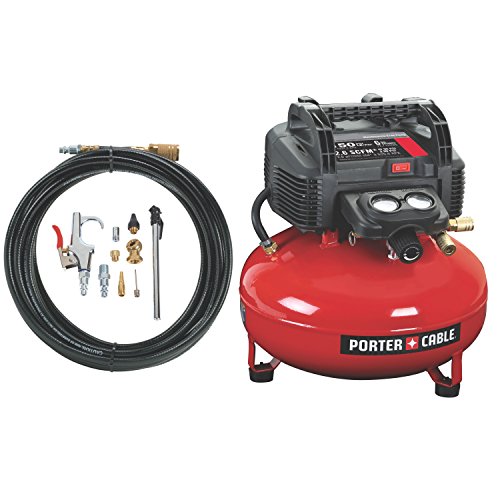 Once you have your pump and filter system disconnected, it is a good idea to blow out the hoses and pipes with an air compressor. You can also use a shop vac to blow out the remaining water, but usually compressed air is much more effective. Remove your return jets and store them accordingly. Once the pipes have been cleared, use plugs to ensure no additional water or debris can get in until you are ready for next season.
Prep your filtration for winter
As you did with the pump and heater, you should purge any standing water for your pool's filtration systems. You can open the drain at the bottom to allow any remaining water out of your pool's filtration outlet. If you have a multi-port valve, you should open this and blow out any standing water with compressed air and remove the pressure gauge.
Buy a flotation device for extra protection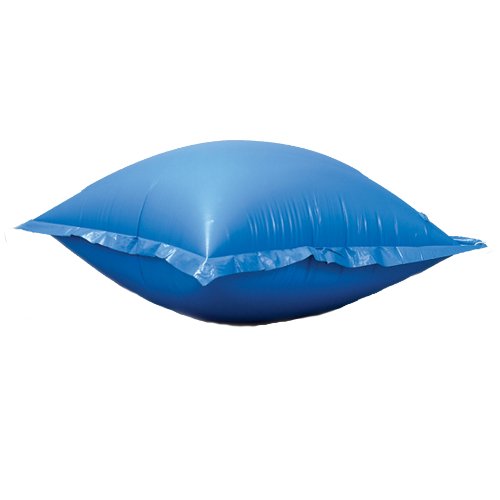 A flotation device is a cheap and effective solution to freezing water issues. It is basically a pillow that sits between the water and the pool cover to level the weight of rain and snow over the winter months. This will greatly help prevent the pool cover from sagging or ripping due to uneven weight distribution. This also puts the pressure on the flotation device instead of putting the pressure against the pool walls.
Cover up the pool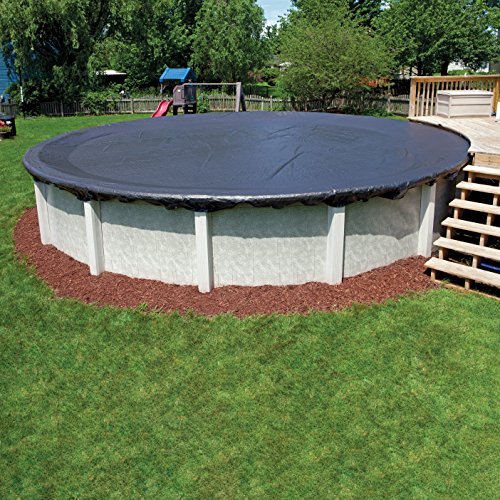 Your pool is now 90% ready for the harsh winter months and the last step is to cover the pool with a nice pool cover. The winter pool cover offers two major protection points. One, it will keep debris and unwanted rain/snow from getting in the pool over the next few months. Two, it protects people and pets from falling into the pool when it is covered by snow.
Make sure your winter pool cover is in good shape and if it is showing signs of wear and tear, get it repaired or replace it. The last thing you need is your cover failing halfway through the winter or someone stepping on it, which could be fatal. Make sure the pool cover is securely fastened with cable or wire so it does not move from the extra weight of the snow and water.
Check out our winter pool cover reviews here!
You have a winter ready pool!
Your pool is now ready to face the brutal winter months to come! Make sure to store any of your pool equipment and supplies in a covered storage area. Now you just have to wait till next spring to enjoy your relaxing pool again.
***Do you have any tips that we didn't cover? If so, head over to our contact us page and drop us a line!